Last year, we sponsored 3 amazing dogs from our friends at 4 Paws for Ability. Plumette (now called Lulu) has gone on to be a Fabulous Flunky and has since become a therapy dog visiting nursing homes regularly. Yonder is now a breeder, which means we can look forward to little Yonder puppies in the future! Azure graduated last year and is living as an Autism Assistance dog. He has been trained in tracking, tethering, medical alerting, behavior disruption and many other things. You can keep up with Azure's journey on Facebook by joining the group: Autism Service Dog for Abby and Jack.
Our relationship with 4 Paws is stronger than ever! One of our staff members became a 4 Paws volunteer and is fostering Chewnola from the Dog Biscuit Day litter. You may have seen her on our social media pages occasionally. Also, we are excited to share, we have 3 new dogs to sponsor this year! So, without further ado, we would like to introduce our new sponsored dogs!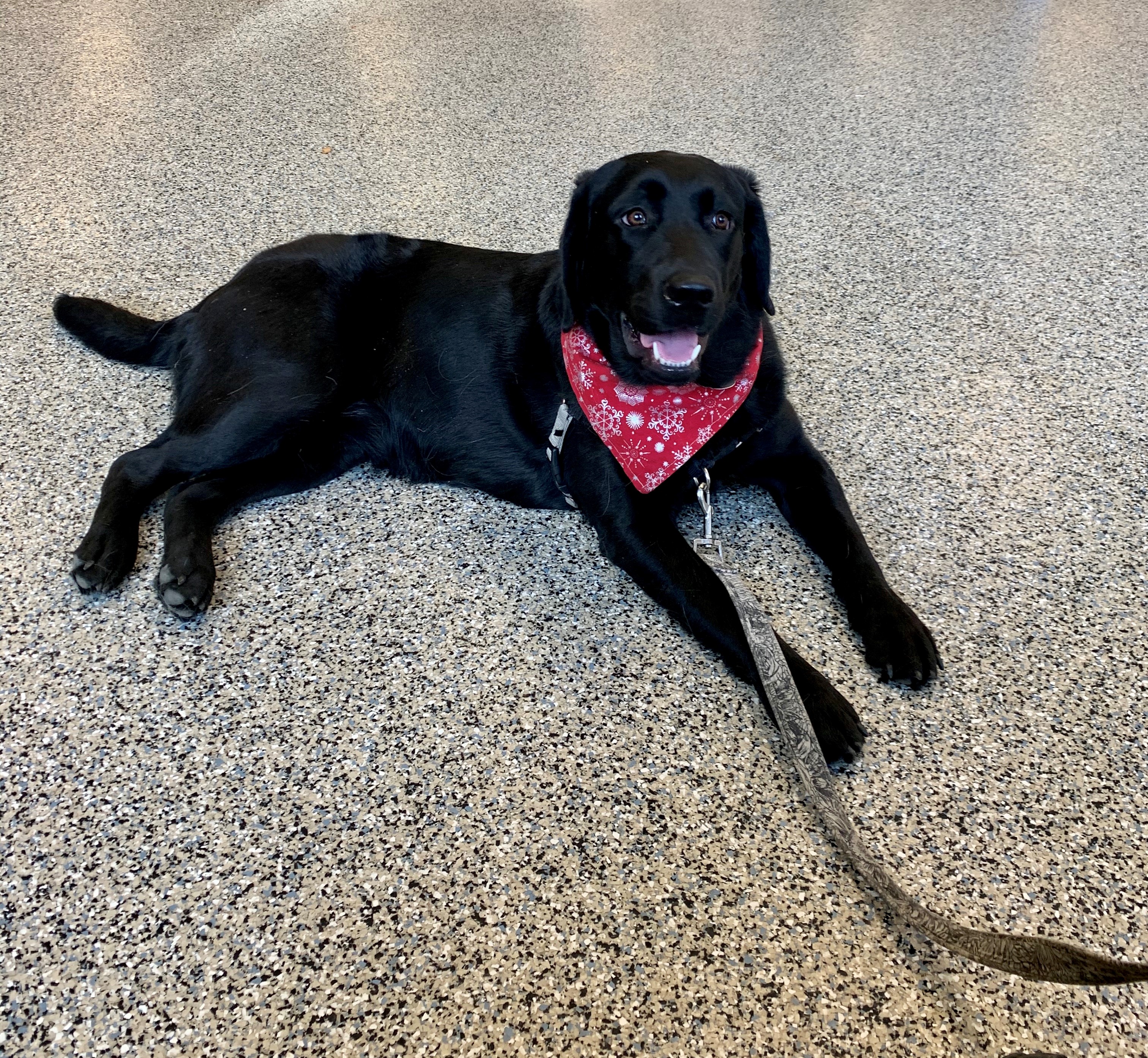 Kewpee:
Kewpee (sounds like QP) is a Golden Lab from the National Hamburger Day Litter. She was born on July 28th, 2019 and is named after Kewpee Hamburgers in Lima. Kewpee attends Wittenberg University with her foster mom. You can keep up with Kewpee on her Instagram, @pepperoniandkewpee_4paws.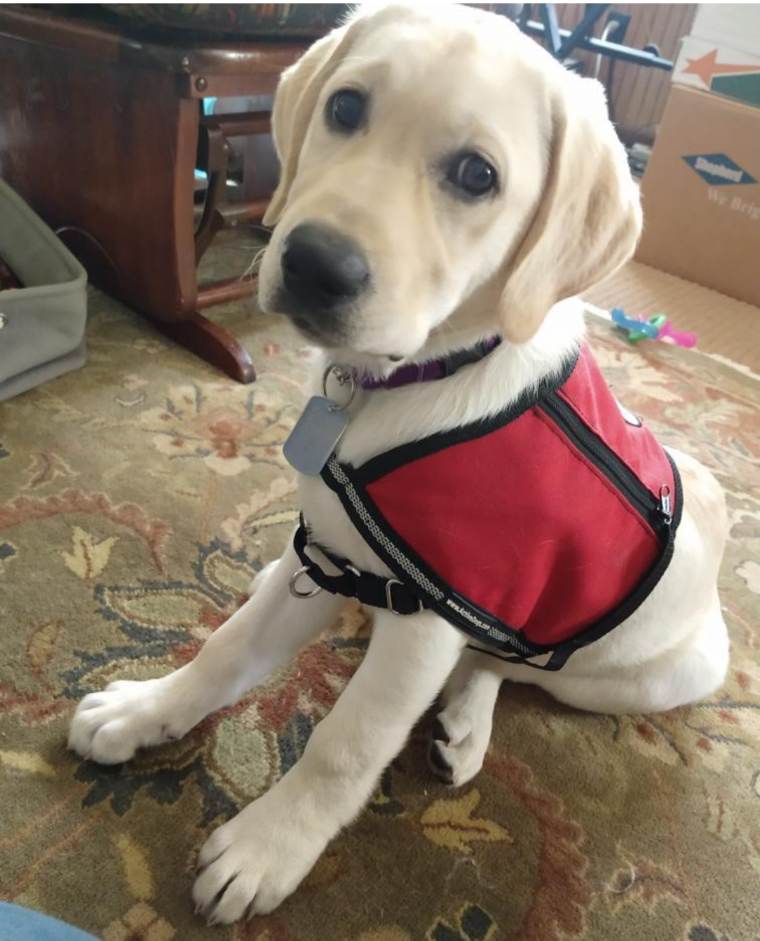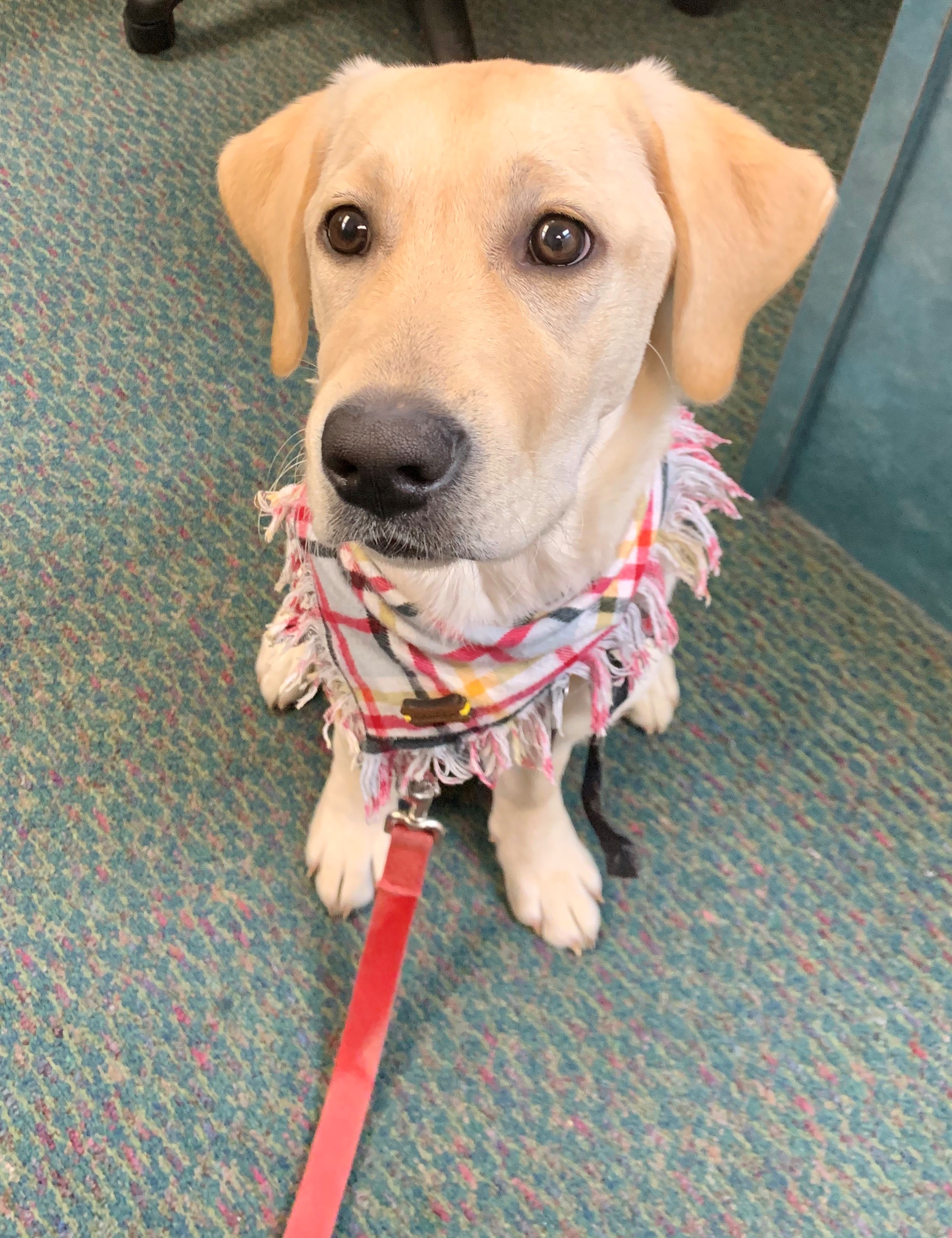 Bean Sprout:
Bean Sprout is a Goldendoodle from the Bean Day Litter. He was born on July 3rd, 2019. Bean Sprout also attends Wittenberg with his foster mom and Kewpee is one of his best friends! You can keep up with Bean Sprout on his Instagram, @stellaandbeansprout_4paws.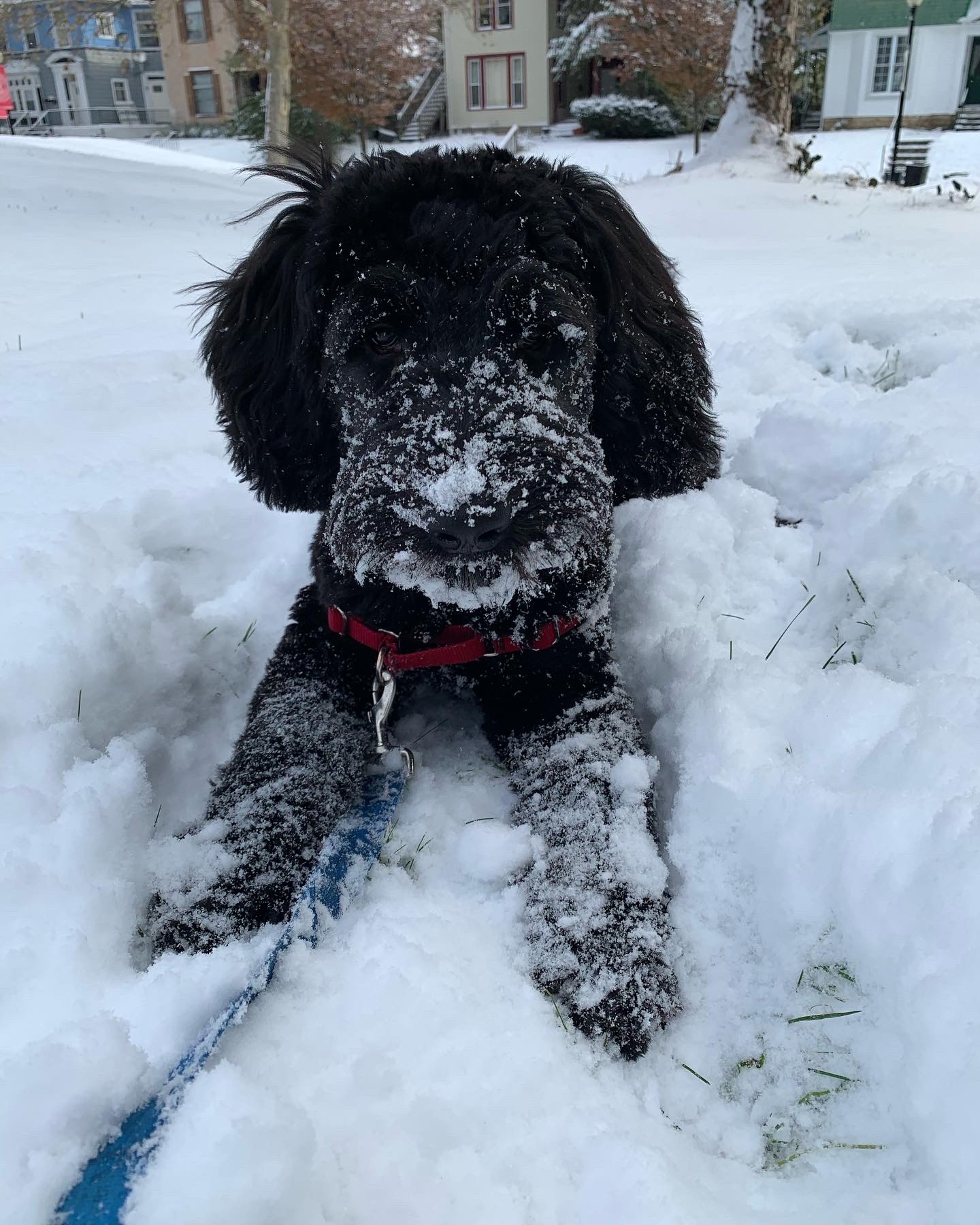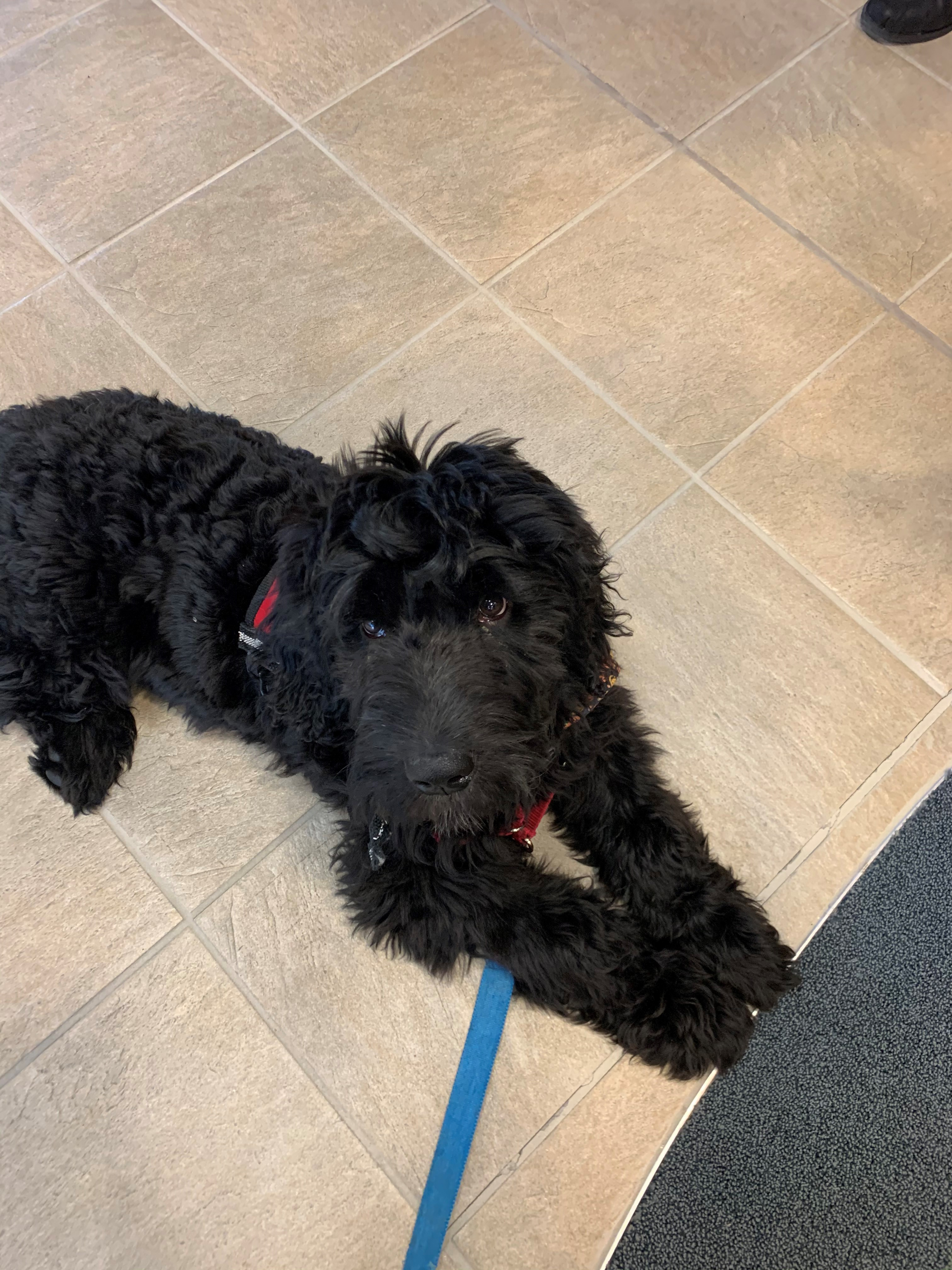 Lyra:
Lyra is a Golden Retriever from the Space Litter. She was born on August 25th, 2019 and is named after the constellation. She spent the first few months of her life at Eastern KY Correctional Complex (EKCC) where she worked on learning basic commands and potty training, Azure went through the same process. Lyra's foster mom also has Plumette (Lulu)! You can keep up with Lyra on her Facebook page, 4 Paws Lyra: Adventures of a Service Dog in Training.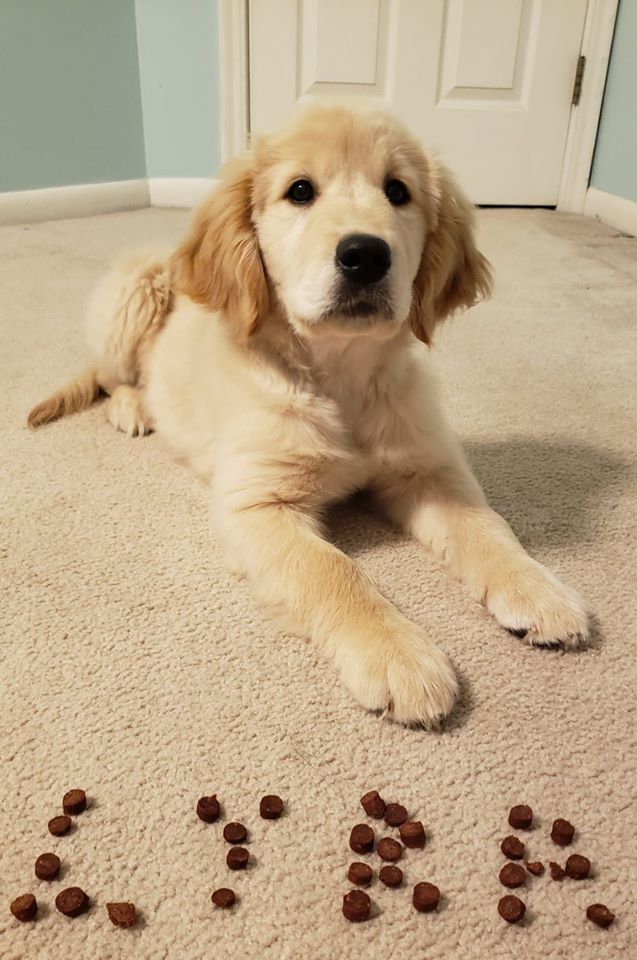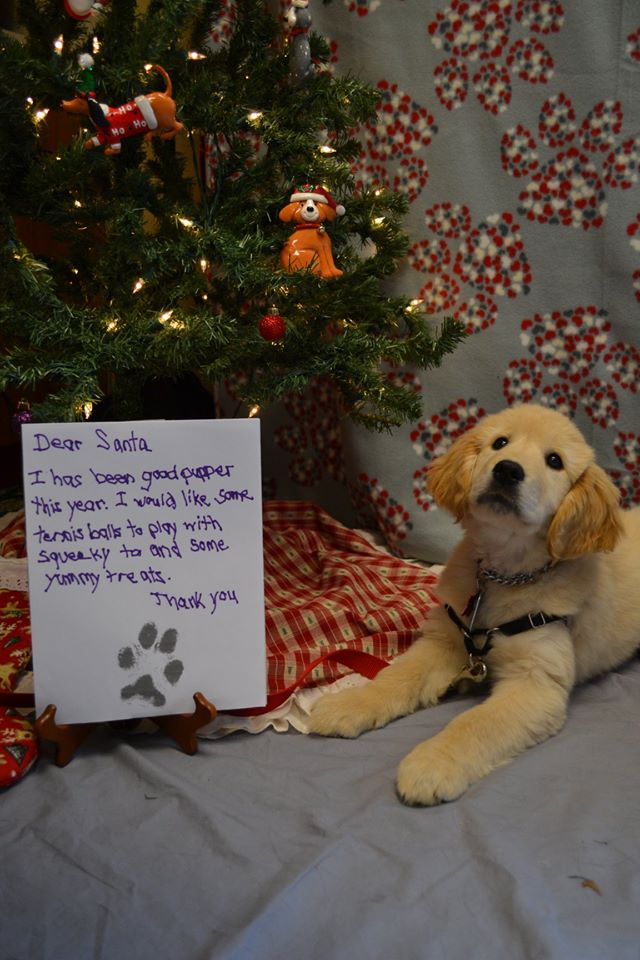 Make sure you are following us on Facebook or Instagram, @RivervalleyCU. We will post announcements and updates about the dogs as often as we can. If you are interested in following Chewnola's adventures she can be found on Instagram @4pawsobsessed. For more information on 4 Paws for Ability and how to volunteer we encourage you to check out their website.